Slow progress this week due to work and being away over the weekend.
Managed to get the running gear all done, bogies are not glued on yet, just getting the track all glued together.
The tracks are a bit crap, would be good to be able to get an aftermarket set but everyone is sold out or doesn't stock MkIV/Universal carrier tracks.
Turret is all done, I just have to glue on the hatches. Was going to put a commander in the turret but the hatch openings are so small none of my figures will fit. Not sure how they fit a crew of three on one of these things!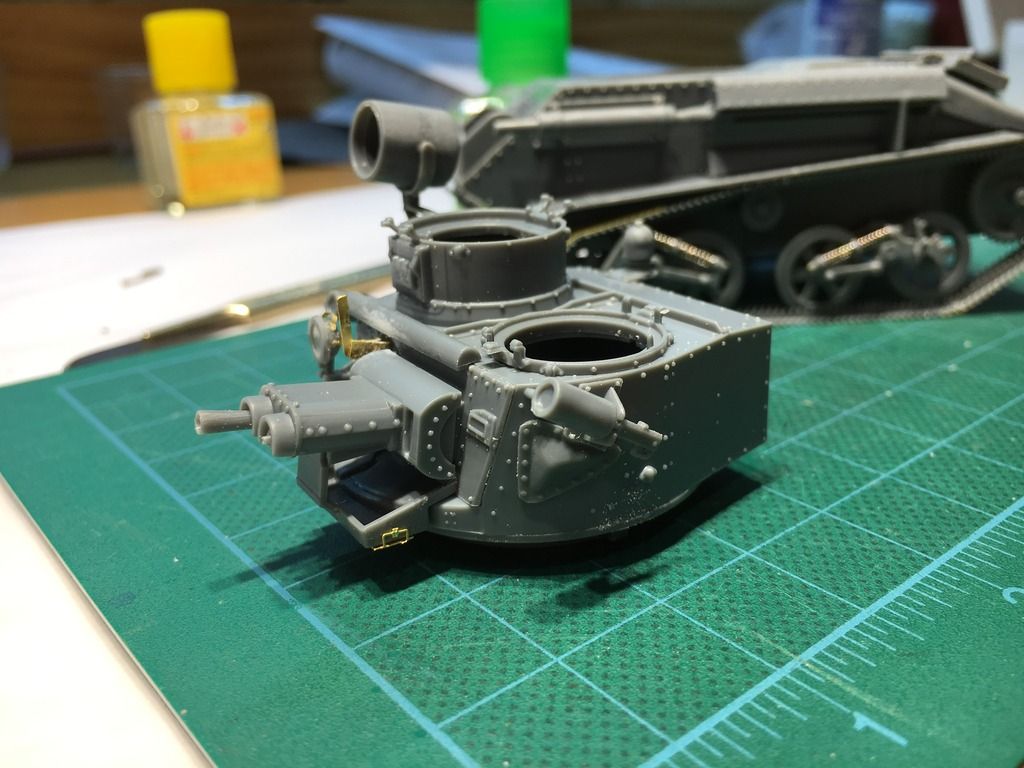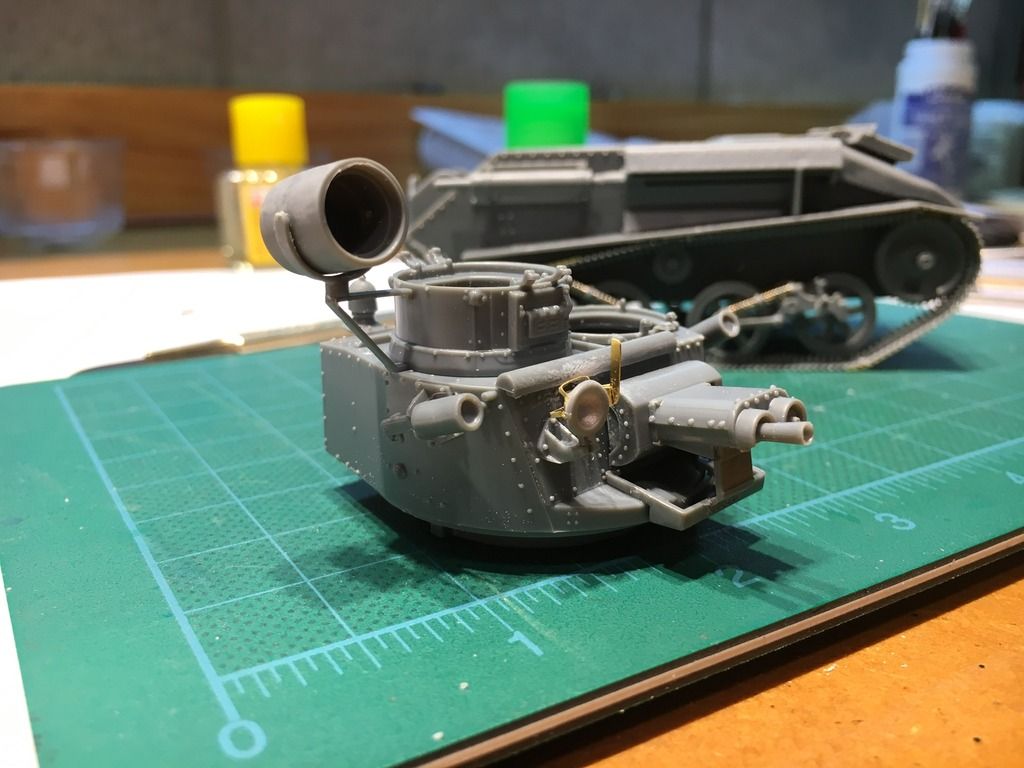 Still aiming for primer on by this weekend but with work and a busy social calendar over the next week I'm not holding out much hope.