Yeah, another one
All my other GB entries are in the painting or weathering stage by now but from time to time I need something to glue together, so here we go
The Panzer II Ausf. J is another rare German beast of rather limited value. It was a slightly increased version of the equally ridiculous Panzer I Ausf. F
which I've built a while ago
. It had the same basic armour of 80mm frontally and carried a 2cm KwK 38 and a 7.92 cm MG 34. I don't know how many were built, but in any case it wasn't much. Some saw service with anti-Partisan units in the Balkans, but five were attached to
Panzerabteilung zur besonderen Verwendung 66
(Special Purpose Panzer Battalion 66), along with five Panzer I Ausf. F, some Panzer IV Ausf. G as well as a handful of refurbished Soviet T-34/76, KV-1 and KV-2. Its planned purpose was the invasion of Malta, Operation Herkules, which was cancelled in mid-1942. Afterwards the unit was split up and sent to Russia, with 2nd company (which contained all the odd stuff) ending up with Army Group Centre.
I'll be using the Hobby Boss kit, which is currently the only modern offering on the market. Bronco did announce their own version years ago, but so far it hasn't been released.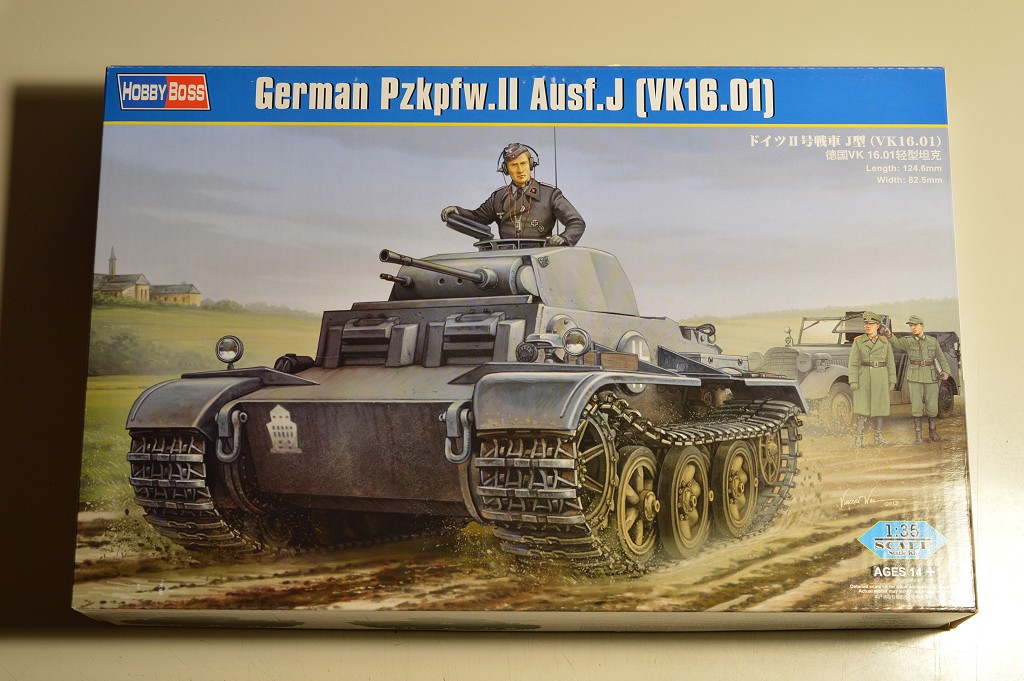 There's not much in the box, but it's a light tank after all...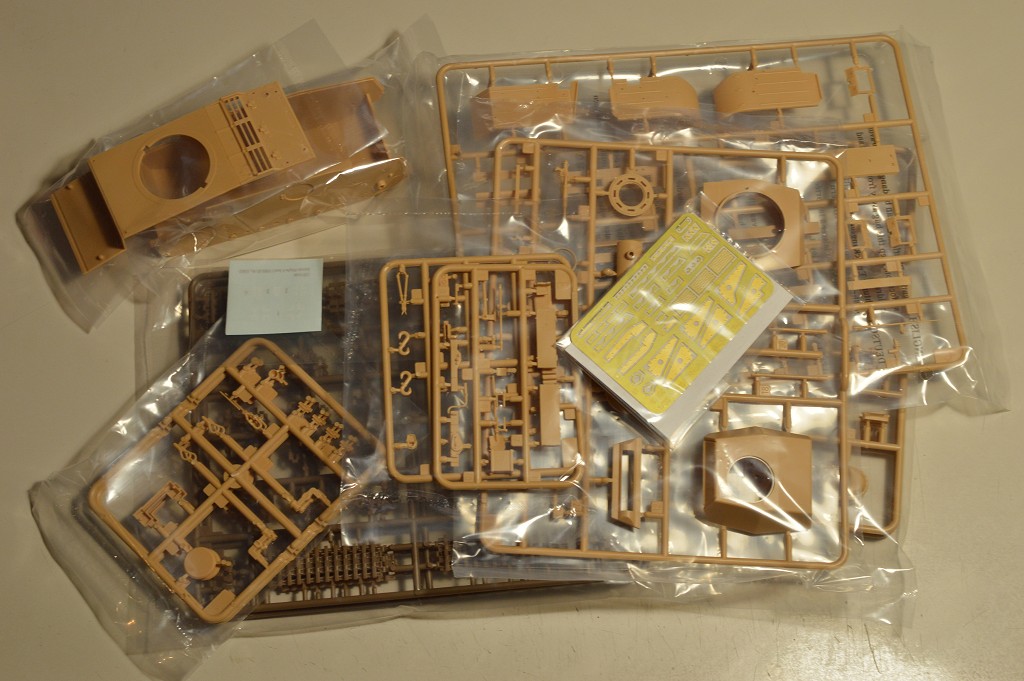 And here's where we are right now after a few hours of relaxing work:
As seen on the photo above all the tanks of the zbV 66 had a few modifications that I need to scratchbuild, so I won't be finished quite as fast
I haven't yet decided if I want to build it as on the photo or as a what-if on Malta...the main difference would probably be the the commander's uniform...
Philipp